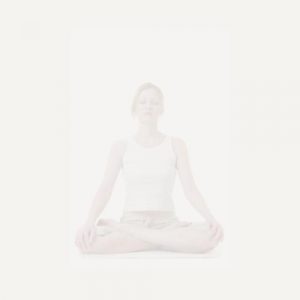 Guided Meditation/Visualisation
1-2-1 Live 1 Hour Session via Zoom
Please call to discuss the potential for an 'in-person' session
Guided meditation is a state of relaxed concentration invoked and led by another party. The purpose is to achieve mental, emotional and physical healing and stress relief. Nicola will guide you through an interactive process, where you will also receive a personalised 'How to Guided Meditation E-book' that you can use to work alongside your 1 hour online sessions, via Zoom or Google meet. 
Guided meditation can sometimes be called guided imagery or visualisation. With this method of meditation you form mental images of places or situations you find relaxing. This variations asks you to try and use as many senses as possible, such as smells, sights, sounds and textures. You will learn how to go through this process in your 1-2-1 live sessions with Nicola.
My journey into guided meditation began when I had a series of negative racing thoughts. At the time I was going through a major turn of events in my life and was seeking a way to find peace in my mind and a feeling of living in the moment, instead of running away.
Guided meditation was one of the spiritual tools I mastered when I began exploring visualisation and meditation techniques. It helped me to be more aware of my internal emotions, through providing a deeper understanding of unanswered questions that I needed resolving.
Our need for understanding and resolve will be touched on in this session, also accompanied with a 'How to Guidebook'
This session:
Discovering your conscious awareness; 1 session
Following a discovery call, the programme will be structured on a 1-2-1 basis. A tailor-made questionnaire will be sent and completed.
In this session will include a one hour recorded meeting using Goggle Meet or Zoom video conferencing, and this programme includes ongoing communication and emails (weekdays only 10am – 3pm). A Calendly link will be provided to book session.
How do you pay:
The Guided Meditation/Visualisation will be delivered over one 1-2-1 session. The session will cost £75, Click the 'book now' button to be taken to our shop page where you can add this session to your basket and checkout.